 ---
Luxury Wedding Planner
Jacqueline Kennedy – Luxury Wedding Planner
Jacqueline Kennedy is a top luxury wedding planner in London. We design exquisite weddings that are beautiful, personal and joyful. We plan stunning weddings in London's prestigious five-star hotels, as well as castles and country estates in the home counties. Because of our superior service, the JK team is highly respected and sought-after.
Begin Your Journey
---
Meet with us and discuss your ideas and we can make them a reality
Book An Appointment
Planning a Wedding: The Process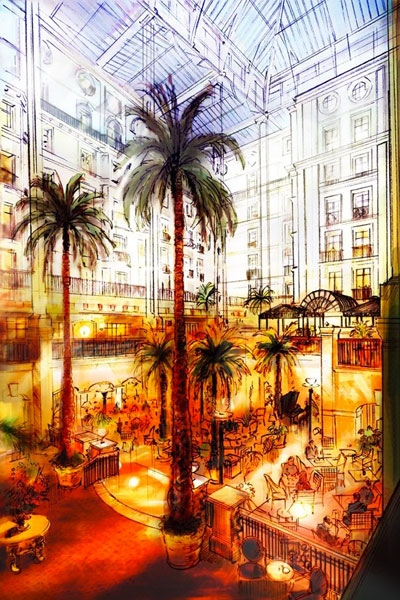 Our luxury wedding planner service means brides and grooms receive five-star attention and care at every point. From the initial planning stage to the wedding day itself, you can expect a wonderful personal experience. We approach your wedding as partners, to ensure the celebration suits your taste and personality to perfection.
First, schedule an appointment for our luxury wedding planner service. We can get to know you and discuss your hopes and initial ideas.
Being a luxury wedding planner requires creativity – but also precision. The Jacqueline Kennedy team prides itself on expert coordination, management and timing. We work with the most reputable suppliers, who meet our uncompromising standards of quality. JK manages every detail. First, we help you decide on your celebration's overall style and size. Next, we find the perfect venue and dress. Of course, we coordinate details such as your RSVPs and your menu tastings. And finally, our on-the-day management helps your wedding unfold in flawless perfection.
Open the door to our bespoke luxury wedding planner service. First, you'll find a selection of opulent and exclusive wedding venues. Jacqueline Kennedy will help you choose the perfect wedding venue in London or the Home Counties. We work with charming venues perfect for an intimate wedding, as well as prestigious venues that suit a large and lavish celebration. Some venues seat up to 1000+ for dinner, perfect for Indian weddings, Nigerian weddings or Greek weddings, which traditionally include a large number of guests.
As experienced luxury wedding planners, we have extensive connections and longstanding relationships with the UK's most sought-after venues. We work with five-star London hotels, fairytale castles, impressive country estates and sleek, sophisticated settings.
The JK team coordinates closely with your chosen venue to ensure all the practicalities are managed flawlessly. As a result, every element of the wedding day should unfold perfectly.
The Landmark London recently invited Jacqueline Kennedy to style their rooms. As one of the capital's most elegant Grand Dame hotels, this is a prominent wedding location. The JK team styled the Empire Suite as a grand private reception dinner. The scene looked fit for royalty, with cascading flowers and candlelight reflecting on the golden details. JK styled the Tower Suite as an afternoon high tea reception, in rosy pinks with traditional floral china. JK also styled the suite as an elegant English summer wedding breakfast, with fragrant blooms in soft colours.
Another top priority for a luxury wedding planner is finding the perfect wedding dress. That means a tailor-made dress that suits the bride's taste and figure. The dress should harmonise beautifully with the style of the entire celebration. Some brides are taking on the celebrity bridal trend of having two wedding dresses. They wear a formal style for the ceremony and main reception, then change into a breathtaking party dress for the evening do.
The Jacqueline Kennedy team has extensive experience with bespoke and haute-couture wedding dress designers. The right designer can create a made-to-measure wedding dress of your dreams. The JK team will coordinate your appointments, and help refine your concept and vision. We will attend your fittings and ensure you have the right accessories. Your look will be perfect down to the wedding shoes, the veil (if desired) and complementary jewellery.
Wedding flowers have a huge impact on your celebration's design, atmosphere and ambience. That's why JK's luxury wedding planner team takes care to ensure your flowers are perfect. Some brides prefer a traditional bouquet of perfect white orchids trailing or ivory roses and a sophisticated white-on-white reception. Others like a romantic look, with sweet candy pink peonies for the bouquet and centrepieces. In contrast, some brides make a style statement with dramatic red roses and glowing candles.
The JK team works closely with the country's leading florists. We specialise in creative panache and innovation. Each wedding we design has its own distinctive floral style. We have created gardens of trees dotted in twinkling fairy lights, towering table centrepieces that take your breath away, and stylish ice cocktail bars. The Jacqueline Kennedy team doesn't simply follow trends. We dream up new and inventive ideas that may become trends of their own.
For today's wedding cakes the sky's the limit, so free your imagination. Jacqueline Kennedy works closely with most talented and inventive wedding cake designers in London and the Home Counties. In essence that translates to a masterpiece that exceeds every expectation.
Your bespoke wedding cake will complement the celebration's style. You may desire a sophisticated cake with Royal icing. Or perhaps you would like a romantic cake with blowsy pink peonies (real or sugarwork). Or maybe you will commission a one-of-a-kind handpainted cake to wow the guests.
Today's cakes don't just look amazing, they taste better than ever. Instead of fruitcake alone, you can treat guests to an array of tastes. Some couples choose layers in different flavours: indulgent chocolate, lemon buttercream, Red Velvet, Victoria sponge or carrot. Cake tastings (by appointment) are a truly memorable moment for the happy couple. Towers of macarons or meringues can also make a sweet addition to the dessert table.
The most sophisticated weddings consider the guests at every moment. Quality (and plentiful) food and drink are at the heart of every successful event. Wedding catering doesn't just mean the evening meal. It may start the moment the ceremony ends – or even before. Some couples arrange tea and pastries for arriving guests or a celebratory meal the evening before the wedding.
The wedding breakfast is a highlight of the day. Couples' expectations have risen dramatically in the past decade. You and your guests dine in exquisite restaurants. As a result, you of course expect the wedding food to deliver a similar experience, in terms of taste, presentation and service.
Jacqueline Kennedy works with the finest caterers in the UK. Together we deliver expertly crafted luncheons, cocktail party receptions, sit-down dinners and late-night nibbles. Expect stunning canapés, dramatic main dishes, and desserts with a flourish. And certainly, the service must be immaculate, with careful attention to detail.
The JK team will coordinate all menu tastings, so you have expert advice on the finest ingredients and inventive dishes. It's important to include truly tasty vegetarian meals and options to satisfy any dietary requirements. A sommelier will be on hand to recommend the perfect apéritifs, wines, Champagne and digestifs to complement your wedding menu.
The wedding entertainment sets the tone for the day. Music creates an appropriate atmosphere for different aspects of the celebration. Some brides desire a string quartet as they walk down the aisle. A harpist can set a sophisticated tone for a drinks reception. Some couples want a spectacular live band for the reception dancing. For a memorable evening party, many rely on a well-known club DJ with a showstopper playlist. This helps guests move seamlessly through the transition from the ceremony to a relaxed cocktail party or a raucous dance floor.
Luxury wedding planner Jacqueline Kennedy has extensive connections in the entertainment world. We are well-placed to advise on stunning music and entertainment for all touchpoints of your wedding day.
It's not just the bride who wants to look stunning. The groom, bridesmaids, best man, ring bearer and groomsmen need to look picture-perfect, too. Your families and guests want to look amazing as well. Coordinating a wedding style means even the bridesmaids' dresses should chime with the formality, colours and atmosphere of the wedding day. Jacqueline Kennedy provides a perfectly cohesive luxury wedding planner service. We can recommend a range of designers and contacts for your wedding party's attire. We know it's not just style that matters. A perfect fit is important, too. In addition to attire, we can provide advice (or a purchasing service) for wedding party gifts. It's a lovely way to thank your very special attendants.
Arrive at your wedding venue in style, with bespoke luxury transportation, complete with chauffeur. Luxury wedding planner Jacqueline Kennedy can arrange distinctive VIP cars for the wedding party and families. You may like a classic Rolls-Royce Phantom decked in flowers, an elegant Daimler limousine or a fleet of elegant luxury cars for the entire wedding party.
The JK team can also arrange seamless transport for guests, if required. A 16-seater MPV or luxury coach allows every guest to raise a glass (or two) to the happy couple. JK can also coordinate private jet and yacht charters for destination weddings.
The secret to transforming any wedding venue into a stunning setting is professional staging and lighting. As an experienced luxury wedding planner, Jacqueline Kennedy has expert knowledge of event production and lighting effects. Consequently, we operate like a film director and professional team. We make detailed plans to ensure the 'set' is perfectly arranged and lit, so that the stars (the bride and groom) make the most of their moment in the spotlight.
A change in layout or lighting can signal a dramatic shift as the celebration moves from wedding to spectacular party. We pride ourselves on dramatic 'reveals'. These spine-tingling moments surprise and delight your guests, as a new part of the wedding day unfolds.
Most weddings these days include events beyond the wedding ceremony and official reception. Because Jacqueline Kennedy is a luxury wedding planner, we are experienced with extended wedding celebrations. That can mean a country house weekend – or a week in the sunny Caribbean.
The American tradition of a 'rehearsal dinner' before the wedding has taken off in the UK. Here, however, the meal is usually hosted by the couple themselves, rather than the groom's parents. This meal could be a formal dinner for the families and wedding party in an elegant restaurant or private dining room. If guests are arriving on the day, a more casual barbecue-style affair (with a flexible starting time and relaxed atmosphere) works well.
A welcome dinner is a great option when guests are staying at the same hotel or country estate, or in the vicinity. Your families and friends can unwind after their travels, get to know each other better, and build anticipation for the big day.
If guests arrive even earlier, Jacqueline Kennedy can arrange spa visits, pampering beauty treatments, sporting events or cocktail parties. We will ensure every guest feels looked after and has a chance to spend quality time with the happy couple.